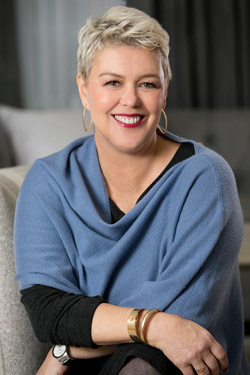 Deborah McClain
Who is Deborah McClain? My favorite people traits include: loyalty, integrity, intelligent conversation and a wicked sense of humor. Fueled by creative expression; I'm a fan of the arts, artisanal food, great wine and, small business owners who provide unique experiences.
Why Real Estate?  The business of  being a real estate broker feeds my desire to connect with people, as well as my appreciation for architecture, space and design. Every transaction is unique and encourages creative problem solving, the envisioning of possibilities, the educating of clients and almost always…. a happy ending.
A home purchase often signifies a "new beginning" and  whether you are moving up or scaling down its a chance to start afresh. Transitions can be inspiring and if you focus on the positives…you can end up energized by your new surroundings and be grateful that you opened your mind to change. I really enjoy being a part of that reformative process.
What's My Background? A patchwork of passion! An early career in law and marketing formed my foundation. Over 15 years of experience in the luxury market, as a residential realtor on the North Shore, developed my insight and expertise. And, just because I believe that life is most satisfying when you are creating, I co-founded and designed an infant accessories line, followed by a handcrafted jewelry line, some years later. My focus is now on the vitality of Chicago and it's unique neighborhoods. I am always ready to help people discover the neighborhoods that best match their interests and personalities, and the best possible version of their dream home.
What Can I Do for You? I pledge to make this a positive….dare I say FUN experience! We start with a plan tailored to your exact wants and needs…..everyone's "dream" is different, and every plan should reflect that. I'm really listening when you are talking ….. so I pretty quickly gain an understanding of what you are looking for, what is important to you and the types of properties that fit your lifestyle.
I also make sure that you understand the purchasing timeline and guide you through any ups or downs with an experienced point of view. All the while, I am your staunch advocate, looking out for your best interests, keeping you informed every step of the way; thereby, avoiding a stressful experience. Let's connect!
---
Mary Ellen Apostolopoulos
Who is Mary Ellen Apostolopoulos? I come from a very large Greek family … could you have guessed from my last name? Being part of a large family made me who I am
today… out-going, easy to talk to, with a great appreciation for humor.
My big family also taught me how to listen and, how to speak up; how to connect with people and how to trouble shoot any number of difficult and/or sensitive situations.
I am a lifelong resident of the Chicago area; living in the Gold Coast and Old Town areas since 1998. As an enthusiast of the City's vibrant food scene, I love exploring the city's popular locales as well as its best-kept secrets. I'll admit to being a bit of a health and wellness freak… when I'm not working you might find me running along the lakefront, or in any of a number of yoga studios, or fitness classes that I have made a part of my community.
Why Real Estate?  I built my real estate career from a combination of entrepreneurial spirit, a passion for client service, and a deep love of the architecture and markets of
Chicago's real estate. As a broker, I provide both buyers and sellers with nothing less than a positive attitude, expertise in sales, marketing, negotiation, organization and attention to detail, and a boundless commitment
to achieve their goals.
What's My Background? With a degree in Business & Marketing from the University of Illinois at Urbana-Champaign, I began my career with a Chicago marketing firm.
There, I honed my business skills and then took an entrepreneurial leap, starting my own business in pre-owned luxury automobiles. After dabbling in real estate investment,
I was hooked and decided to make the switch to real estate …it's been over 10 years, and I've never looked back.
What Can I Do for You? When I take you on as a client, I am seriously dedicated to listening to your goals and giving 150% of my energy to achieving those goals. I will
take care of all of the details for you and ensure that your journey ends in success! I also love working with clients relocating from out of state or out of the country. I quickly
understand their unique needs and can efficiently help streamline the process so that their time spent in town, viewing properties is most productive.
While I am knowledgeable about the City neighborhoods in general, I feel that I offer particular insight into the markets of Streeterville, River North, Lincoln Park, Lakeview,
West Loop, South Loop, and Bucktown.
---
---
---
Sold Properties
See all of our sold properties.